Here's just a sample of projects that have been completed by SPW pro bono professionals.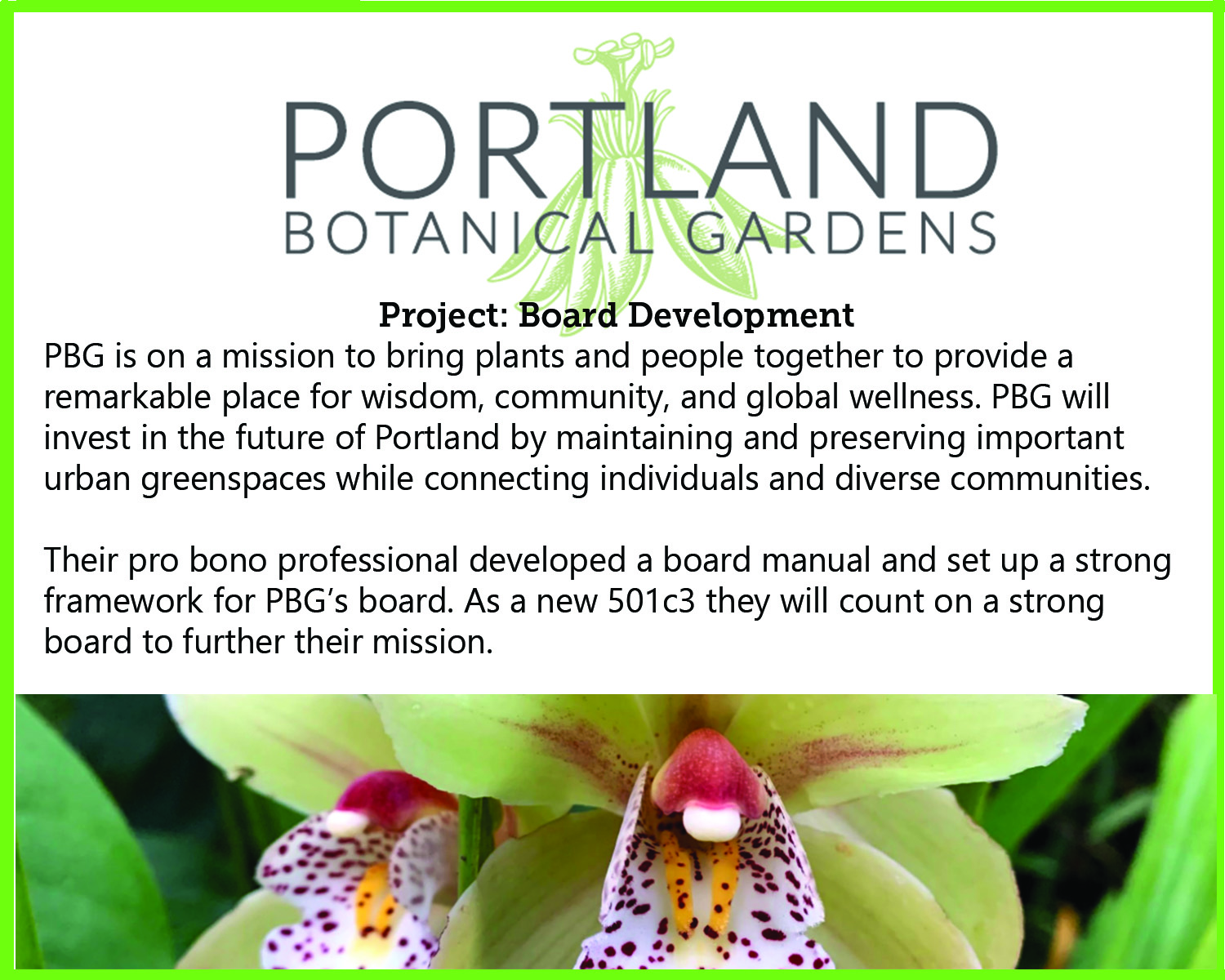 "It couldn't have been any better! We've discovered an amazing resource in our pro bono professional! We received tangible deliverables: a board manual, recommendations, a framework for our fledgling board to follow, and implementation support. We've since hired him to assist us in writing a business plan. He's become a trusted advisor...what a great asset! I told him yesterday that I am eternally grateful to SPW for introducing us! I so enjoyed working with both Monica and our pro bono professional. Thank you so much!" Kate Bodin, ED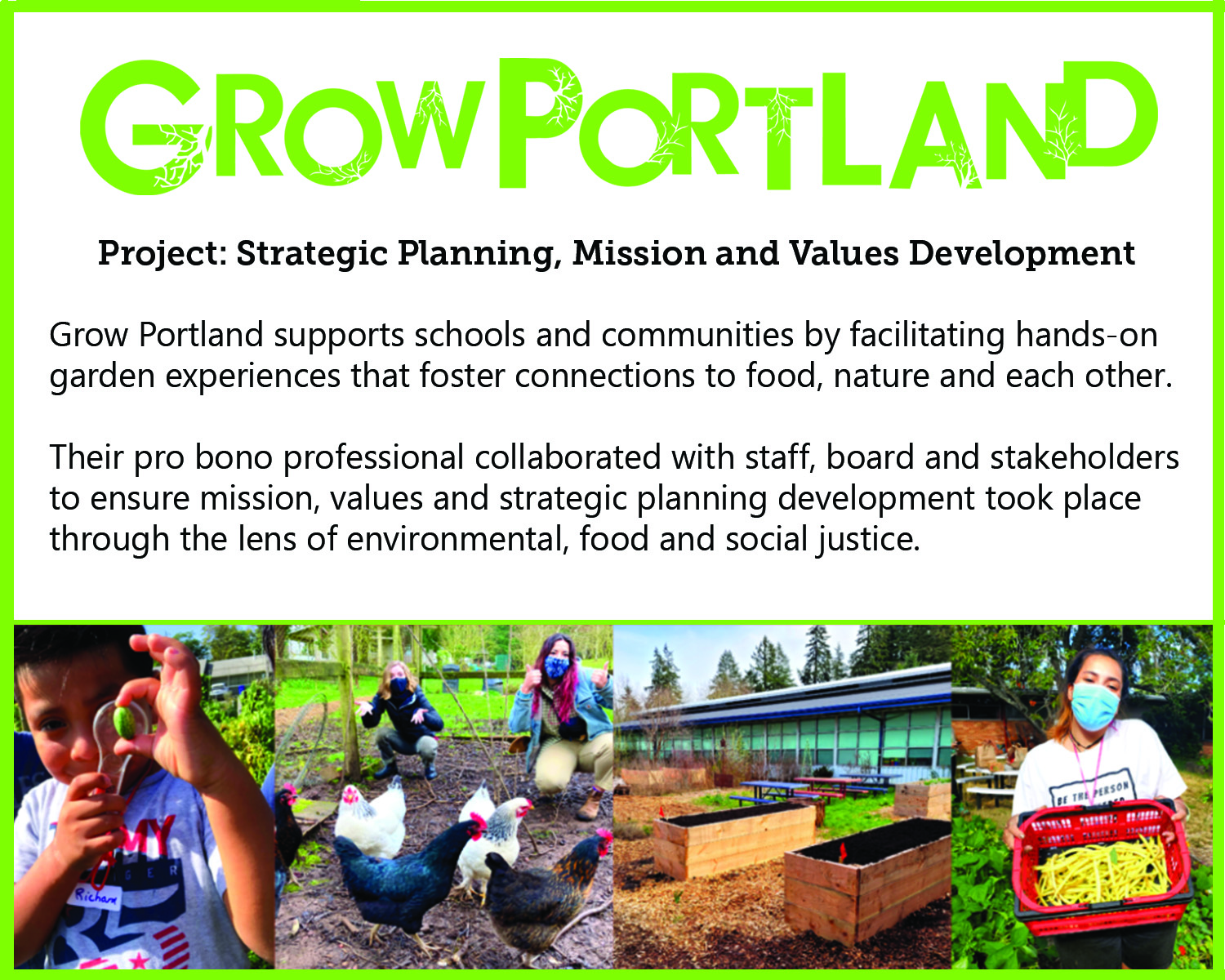 "Our pro bono professional supported the staff & board in developing an updated mission, values & goals for the organization. These provide us with a much clearer direction as we move forward as an organization. She conducted key partner interviews that provided additional depth to the conversation. Grow Portland had never gone through this process in its history so having the outside support was incredibly appreciated." Michelle Welton, ED, Grow Portland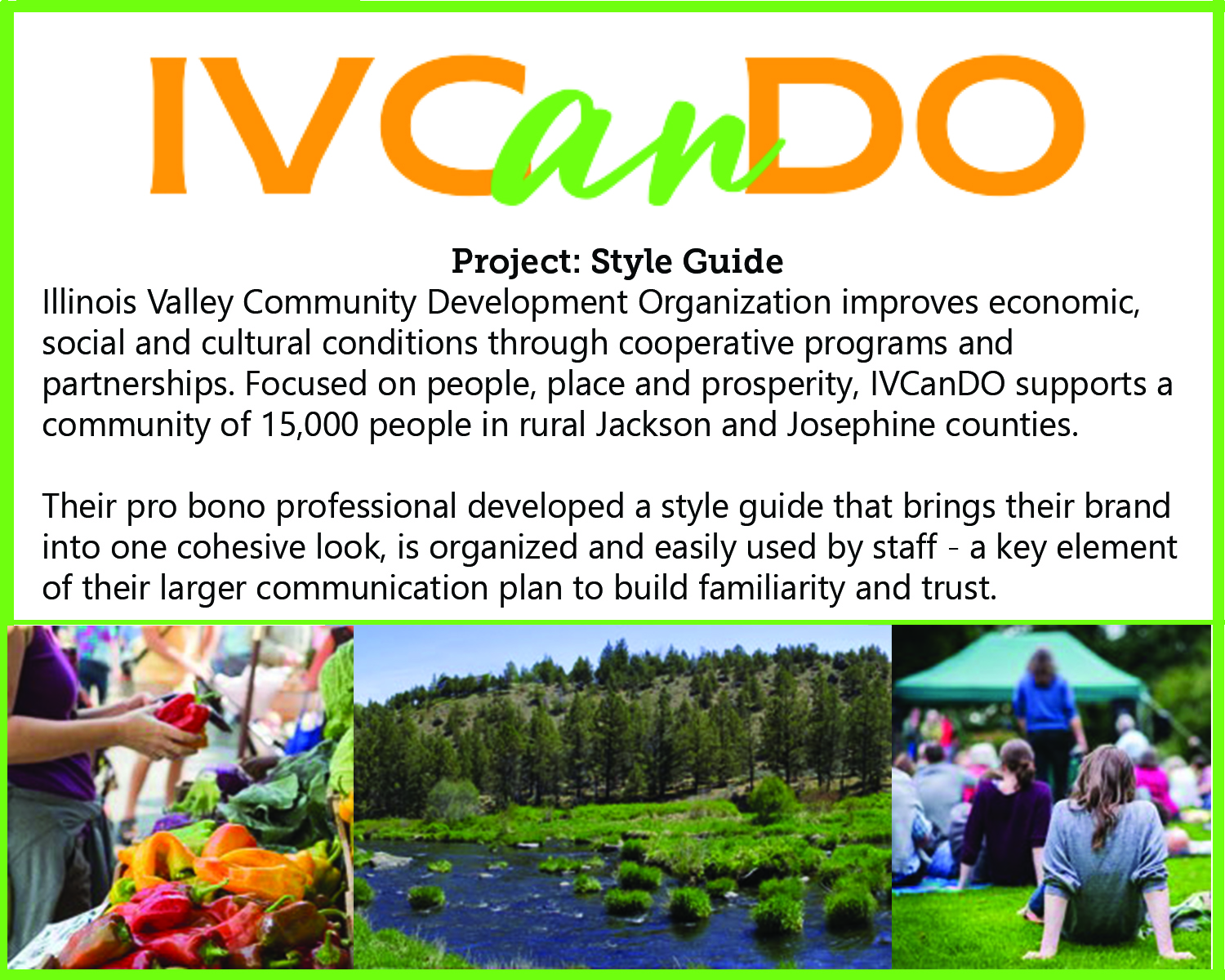 "This was a dream project! Thank you so much for making it possible. Our pro bono professional was able to articulate the mission and impact of our organization in a way that we were unable to. She created a style that truly aligns with and reflects our unique and special community. Our work together has helped us clarify and articulate the work we do. She offered to make the project presentation to our Board of Directors. I was thrilled that she was able to include some details that were important to the board such as cost effectiveness, accessibility and ease of use.

"The style guide will make IVCanDO's communications and marketing uniform. It is an incredibly approachable guide that all current and future staff will be able to easily utilize. It is connected with our design program so that implementing the new look and feel is seamless. We have already used elements from this project!" Lindsey B. Jones, Interim ED, IVCanDO
"Our pro bono professional immediately hit the ground running by familiarizing herself with our organization background, read through grants and asked us detailed questions about our needs regarding financial tracking, grant reports, budgets, etc. She ultimately helped us build an organization budget template that reflected our needs and she walked us through "how tos" of editing, tracking and balancing. This along with all the other work she helped us with regarding financial tracking, Quickbooks support, etc, has saved us a ton of time and effort as we apply to grants and submit reports. Her work has overall made our lives so much easier!' Monica Parra, Steps for Youth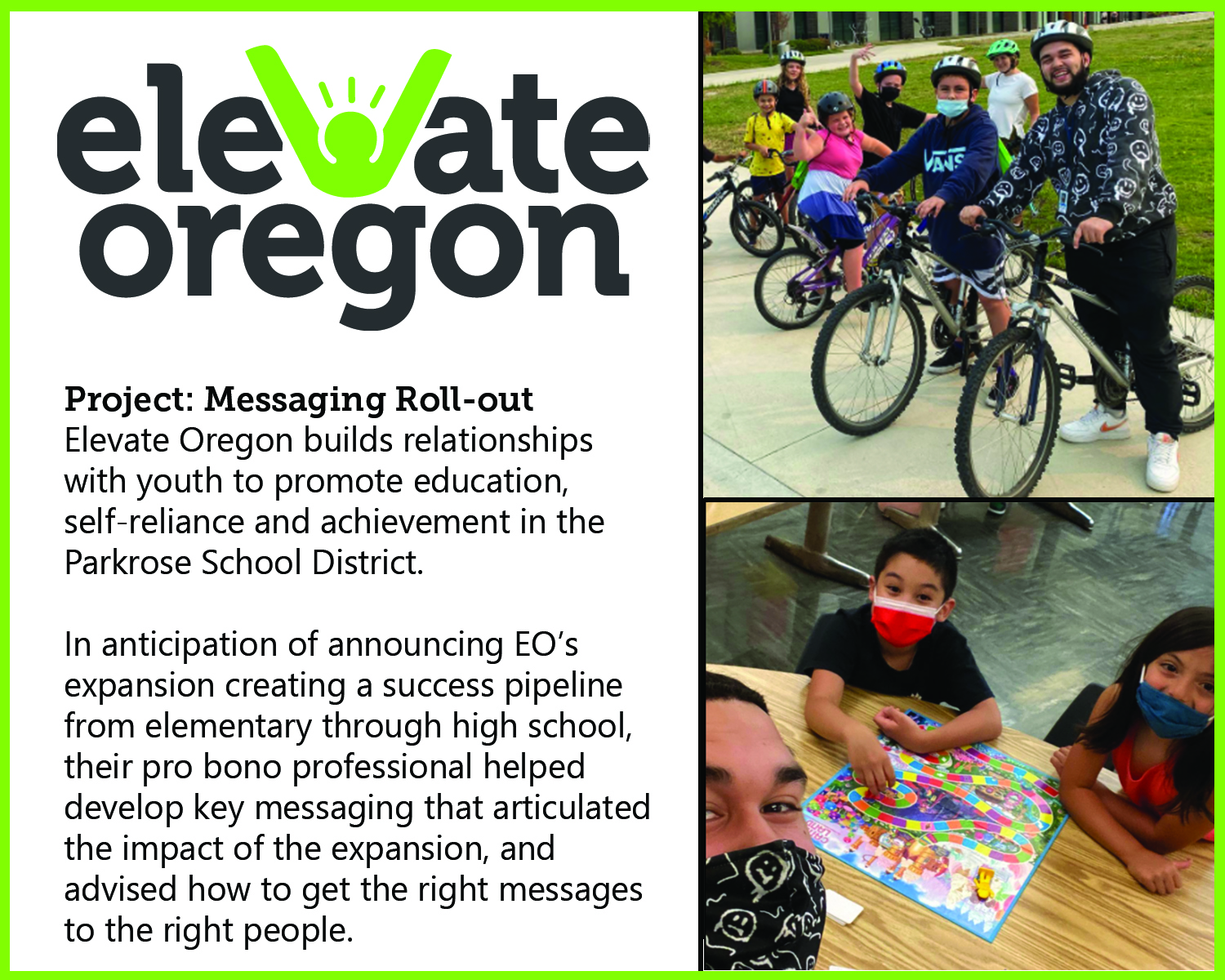 "Our pro bono professional was AWESOME! She's really captured the idea of what we wanted to accomplish. This project gives us a stronger story to tell and a better sense of connection to the broader community. It was a great experience and we would definitely use Social Purpose Works on future projects and ABSOLUTELY recommend other organizations use this service!"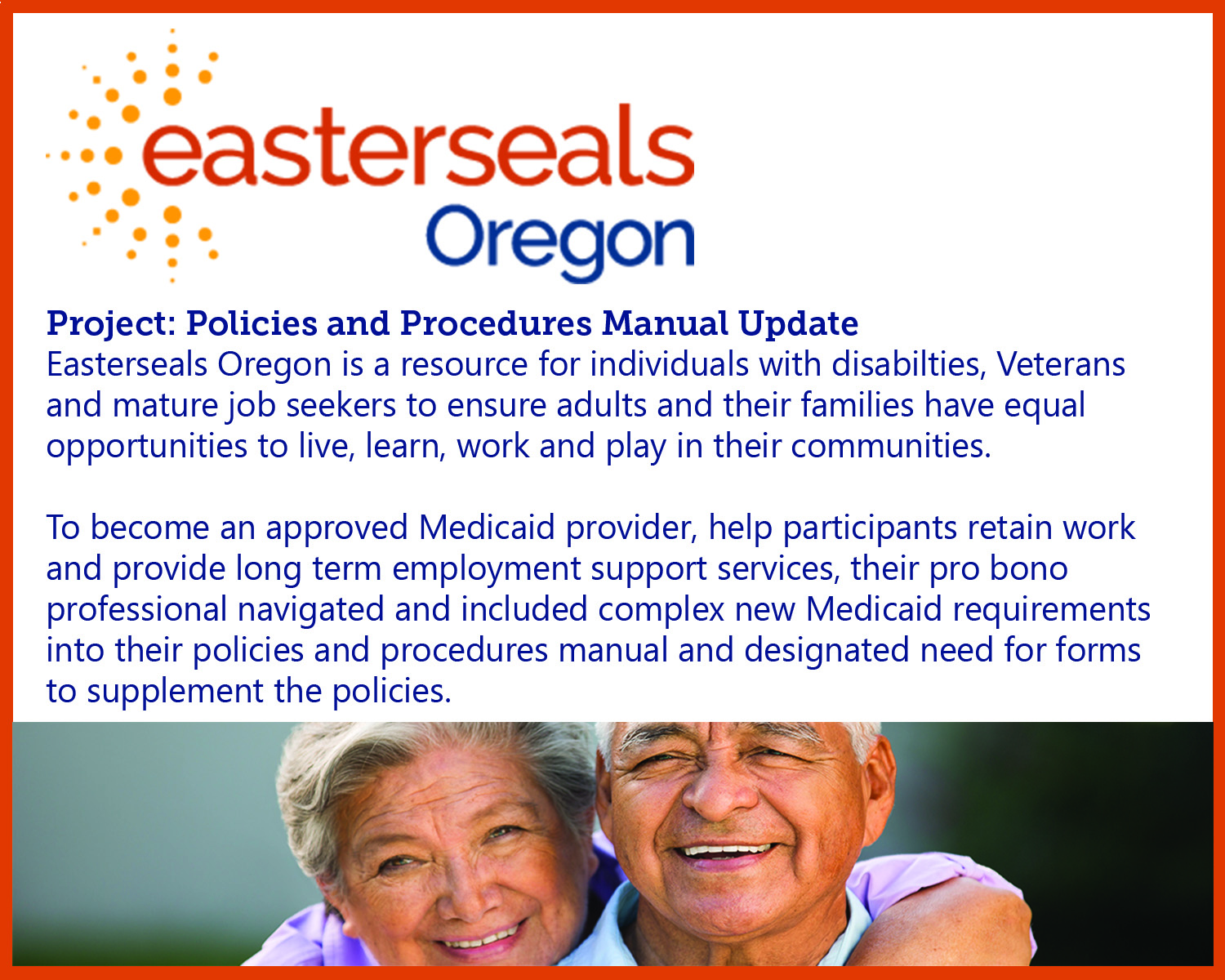 "Our pro bono professional was very engaged and encouraging throughout the process. The entire experience was incredibly positive - we are truly grateful for this opportunity!" Kirsten Rantz, Easterseals Oregon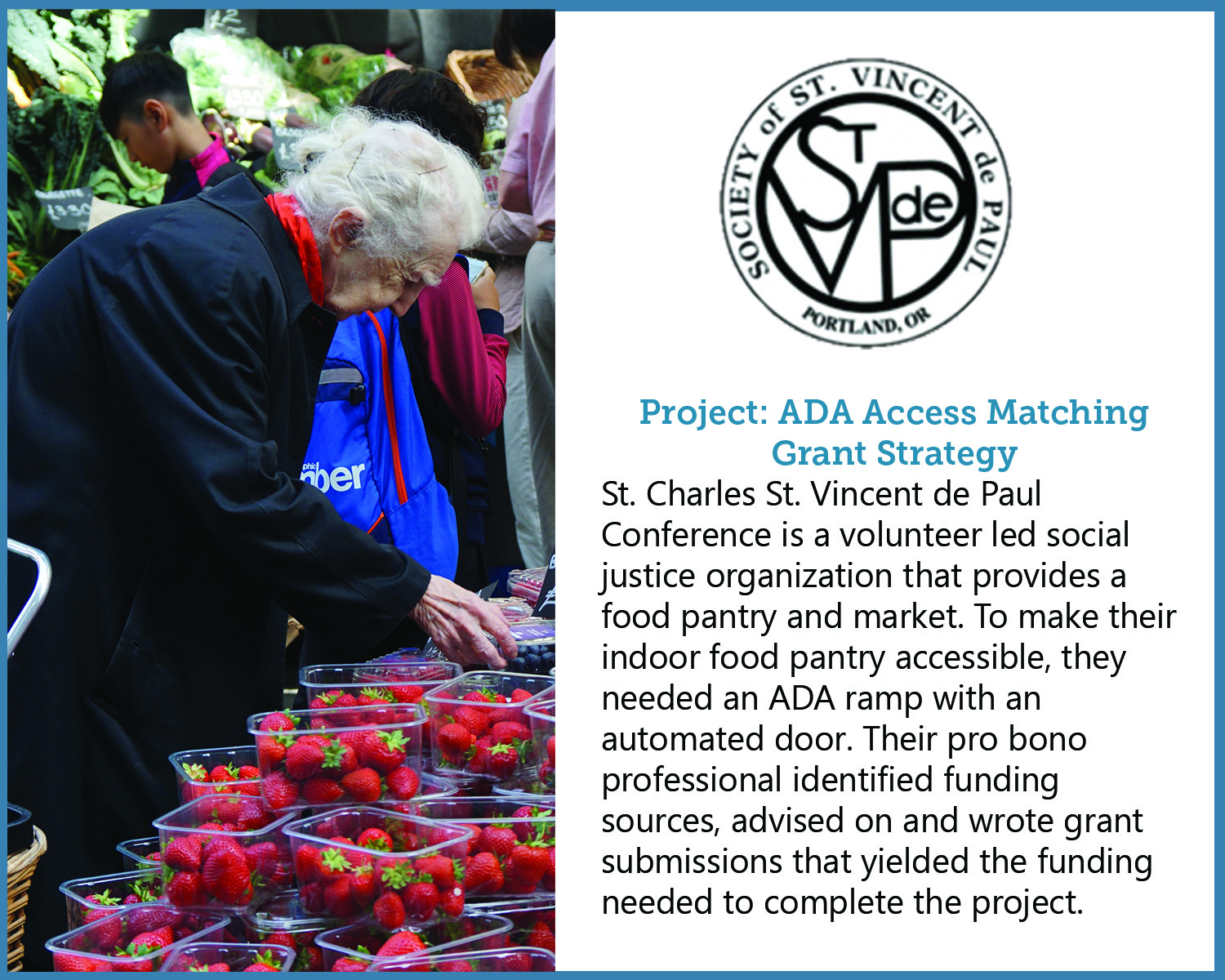 "Our pro bono professional has been great to work with and SC SVDP is in a better place because of his efforts. It helped immensely to travel with a knowledgeable "partner" on this grant path. He was very helpful in writing application components, suggesting sources of funding, and was very good at thinking outside the box and expanding the SC SVDP lens. He increased our knowledge of grant writing and also is leaving us with boilerplate components to use in the future. I couldn't have gotten where we are - receiving enough funds to complete our ADA Access Project - without his assistance and guidance." Cathy Perkins, President, St. Charles Conference, St. Vincent de Paul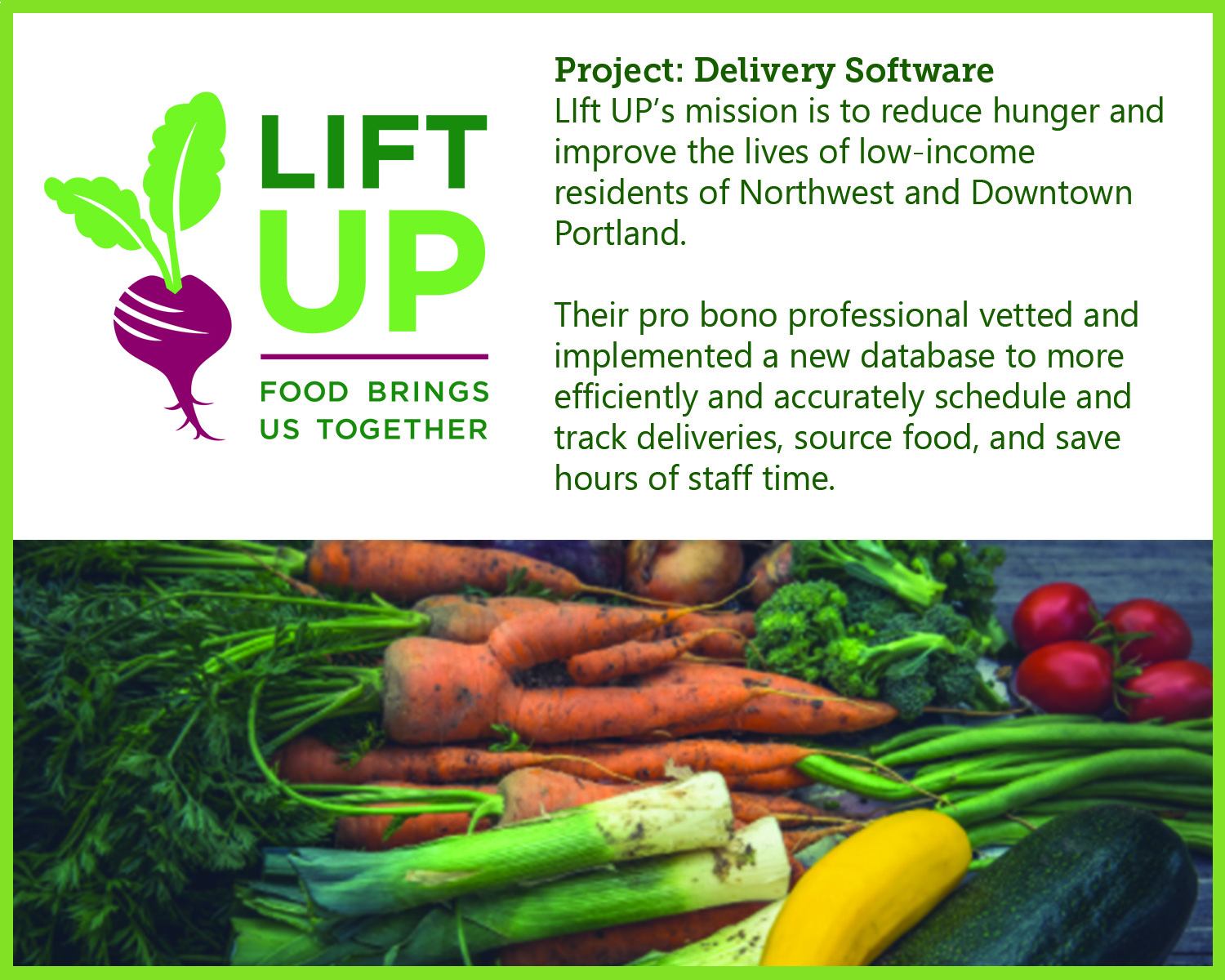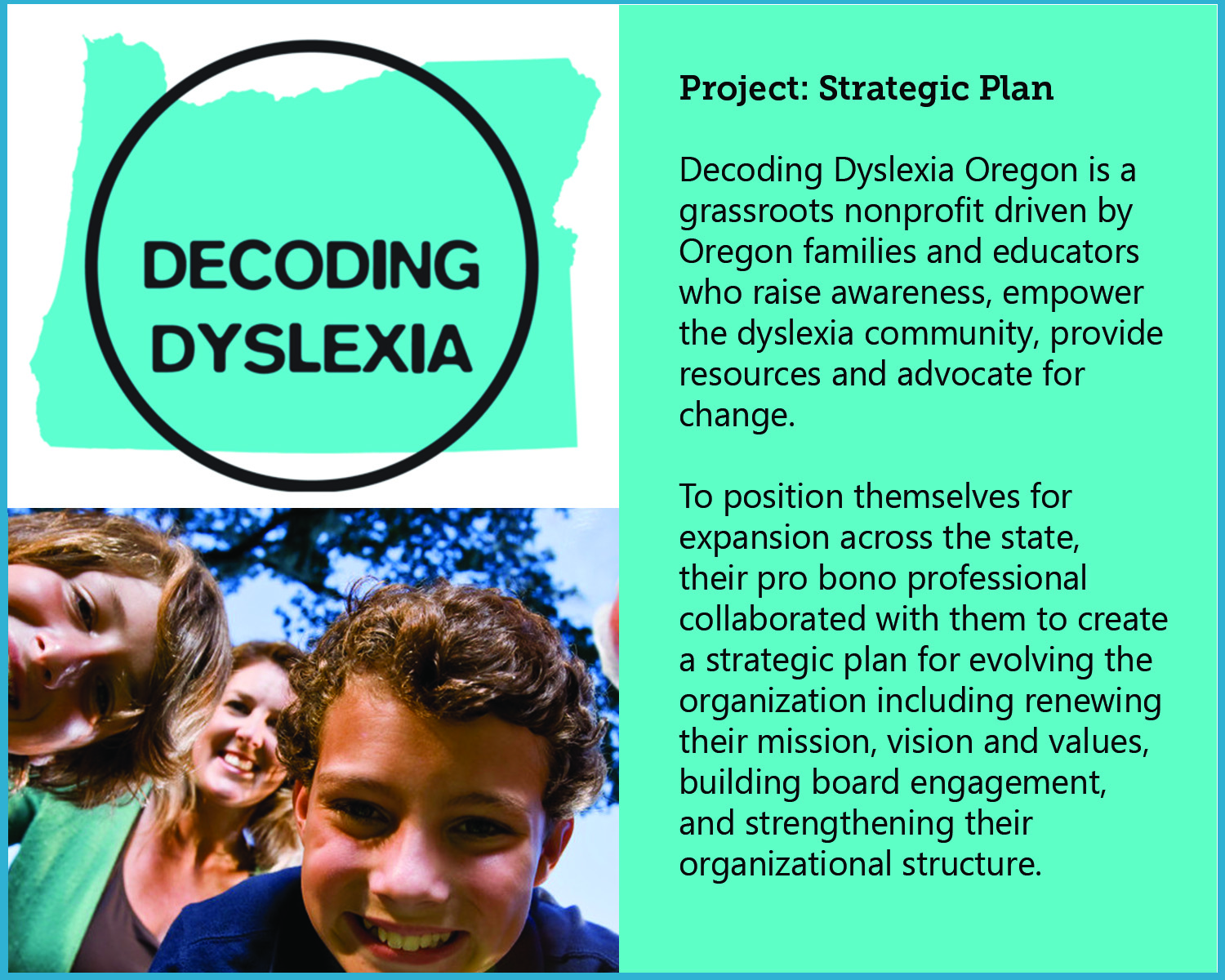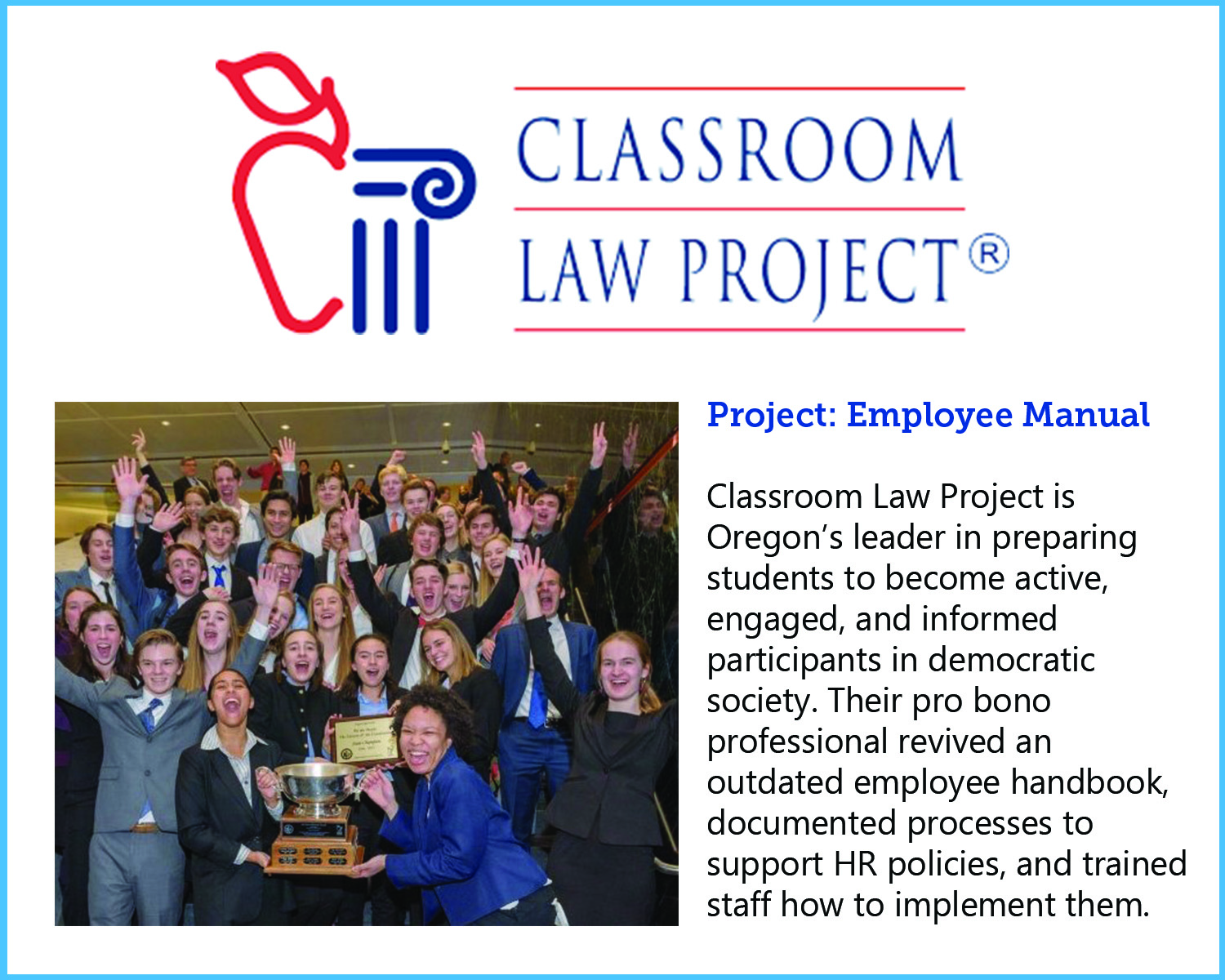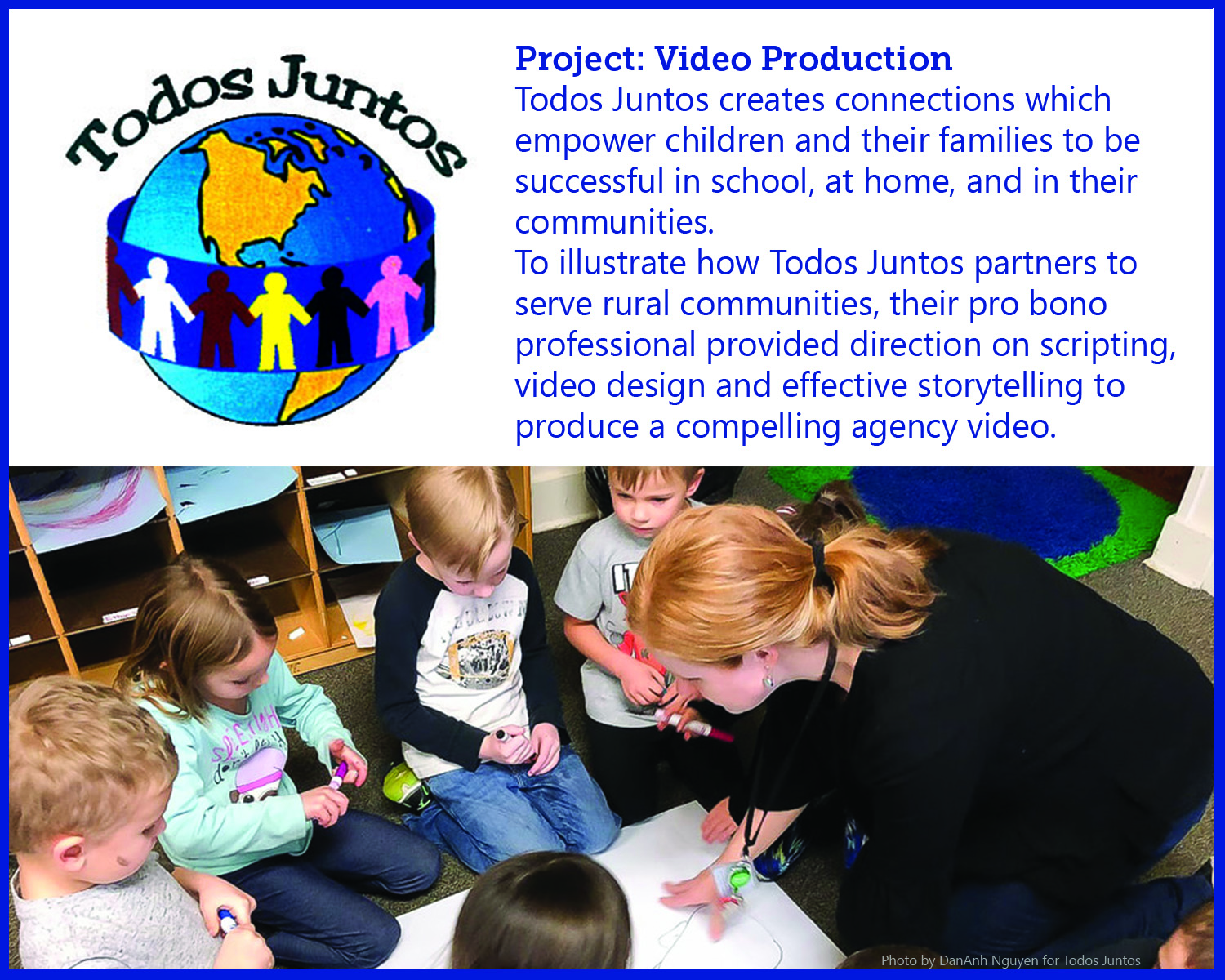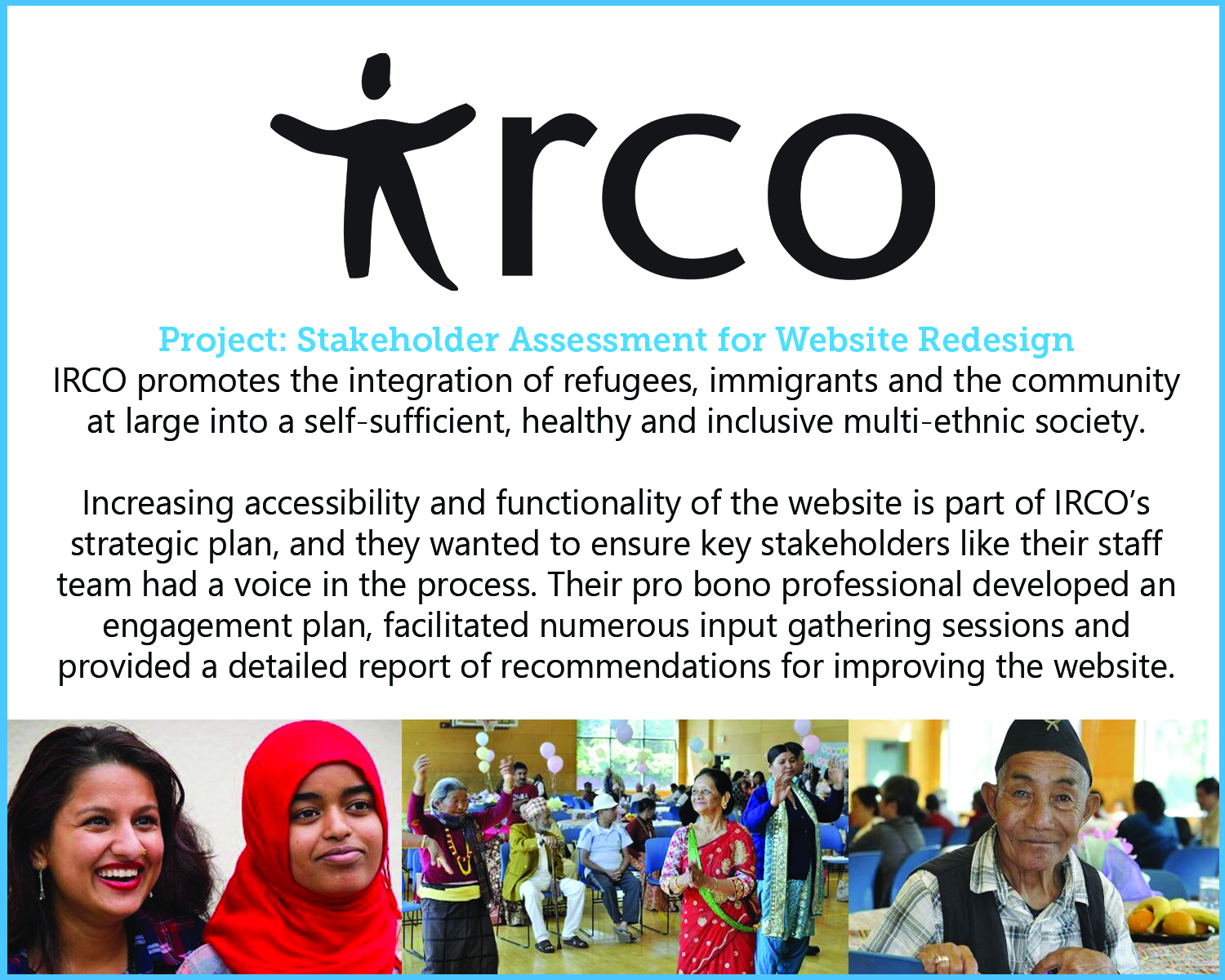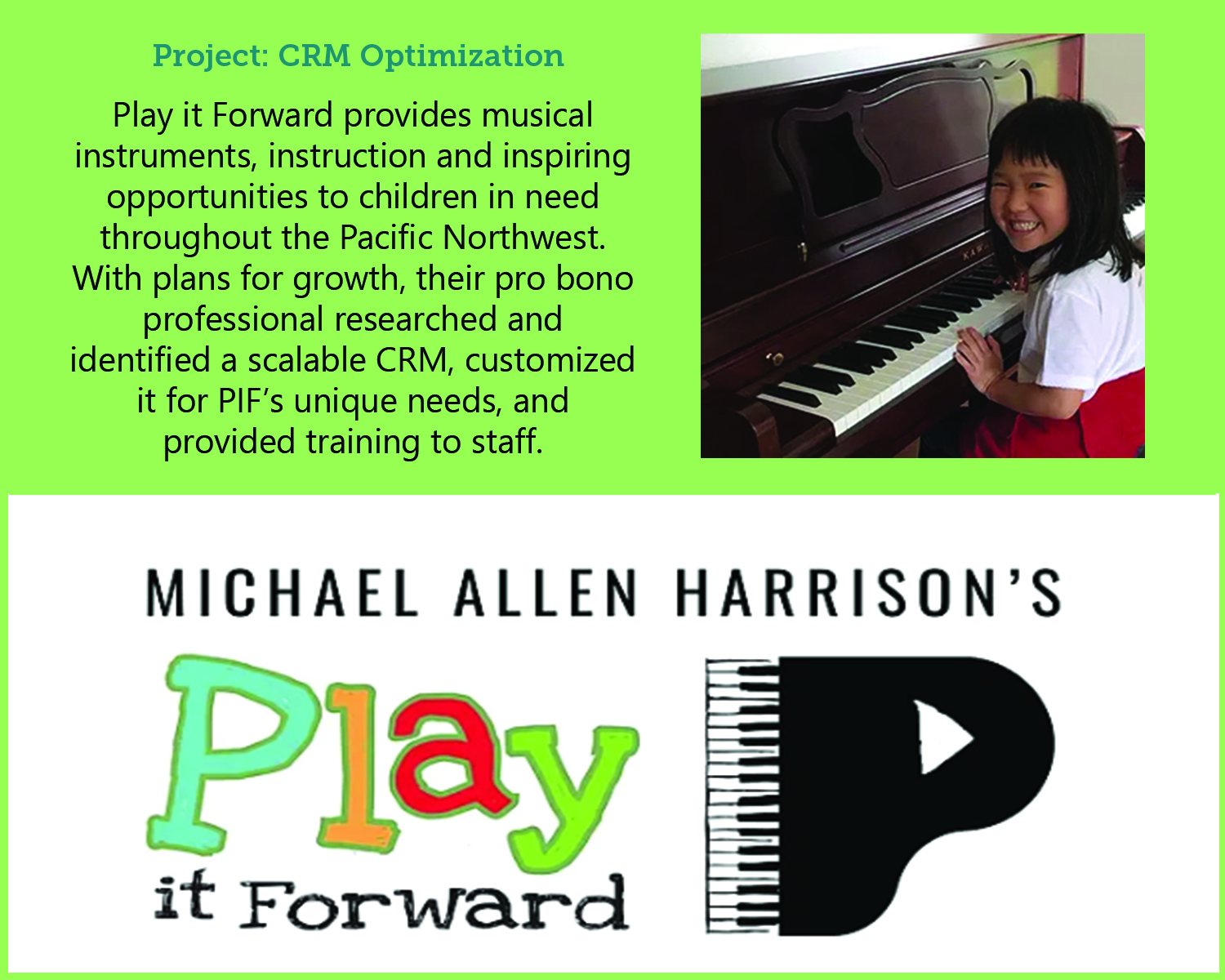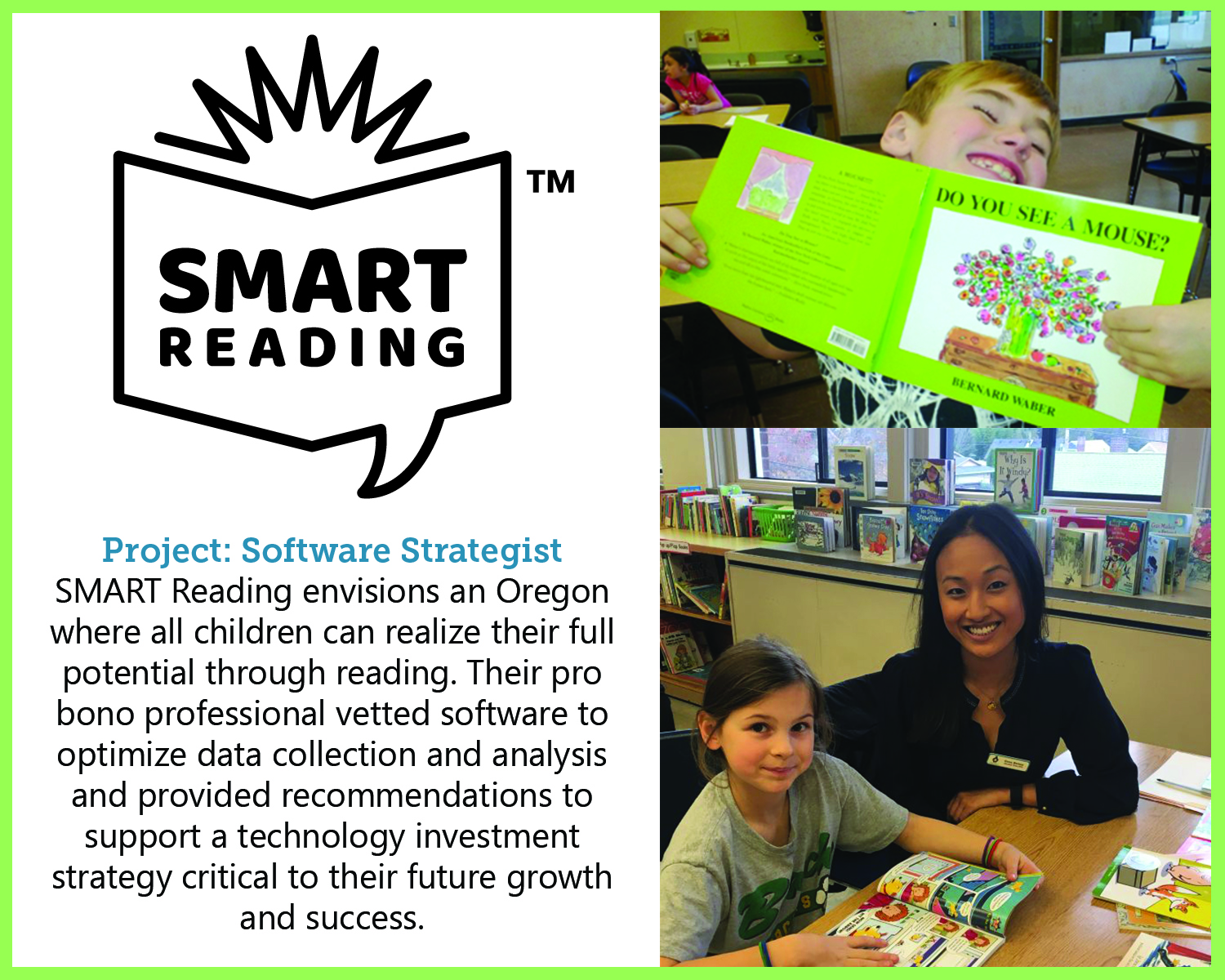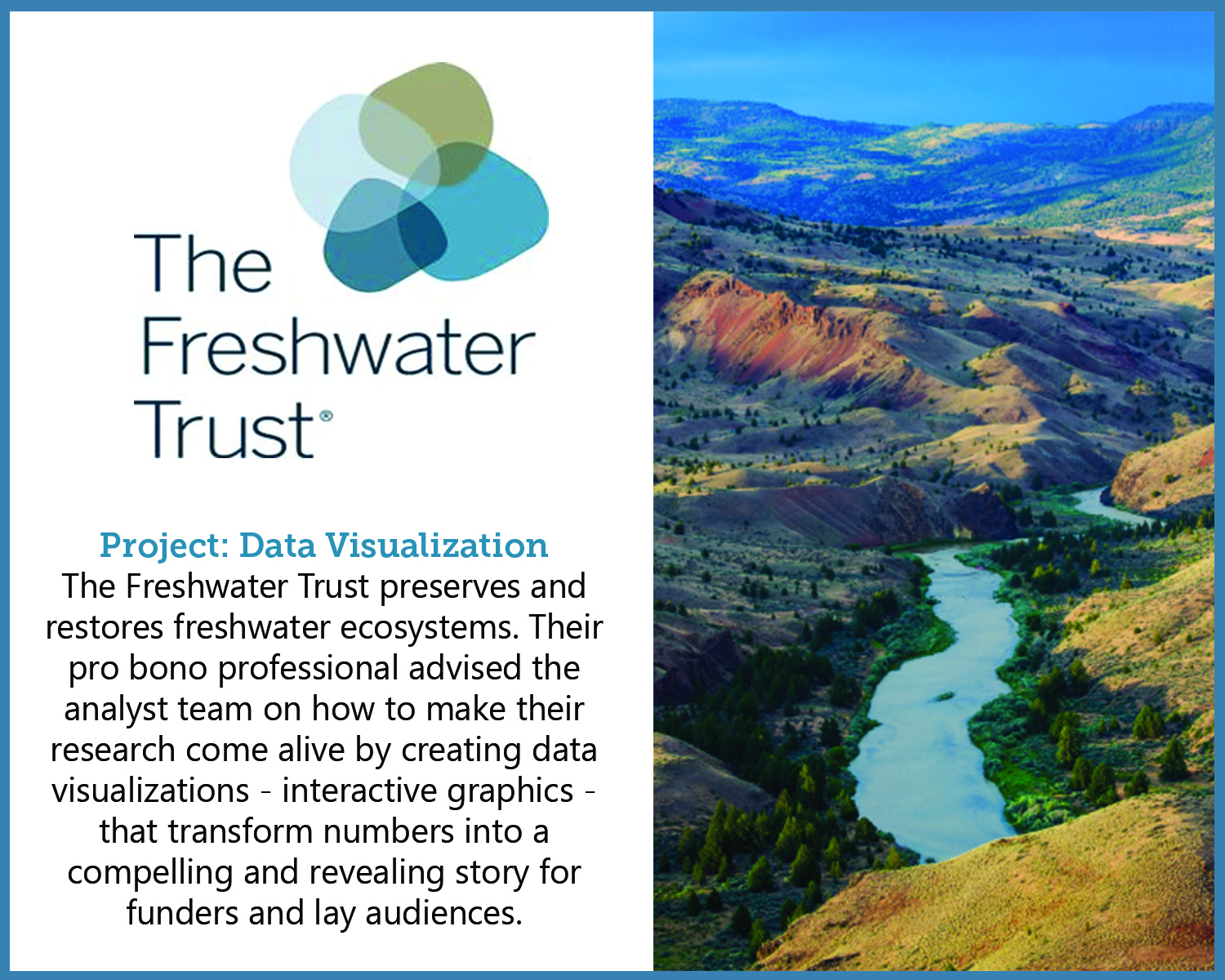 Read the full story by The Freshwater Trust: (Data) Visualizing a Better Future for the Rogue